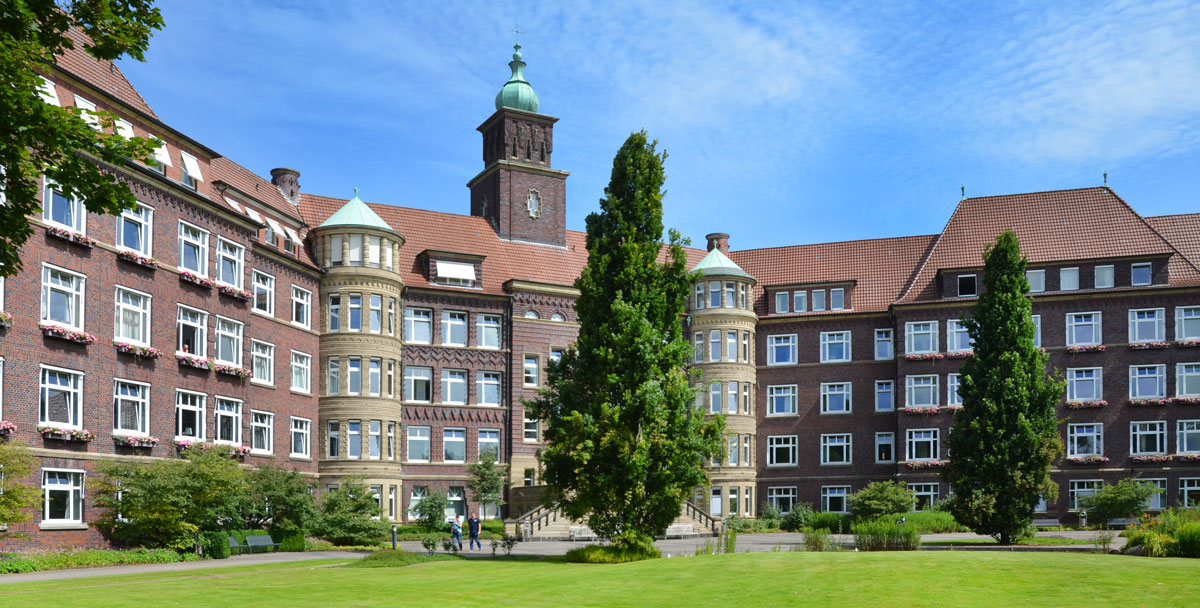 The Foundation Mathias-Spital Rheine
All About Your Health!
Our foundation pursues exclusively and directly Christian, charitable and benevolent purposes for the promotion and implementation of the activities of Caritas, geriatric and health care. Today more than 50 institutions in the sectors of hospital, old-age welfare, institutes and health centres, specialist practices and institutions in the field of training and further education belong to this foundation. Our largest and best-known institution is the Mathias-Spital in Rheine that is looking back on a history of more than 150 years.
Anyone who visits the Mathias-Spital today will find many new things in addition to carefully preserved things. Modern architecture and listed old buildings with red brickwork, onion turrets and copper roofing offer in their harmonious conception a highly individual, but at the same time beautiful and impressive character image of a health enterprise, that can look back with pride on a successful, long-standing work in the city of Rheine.