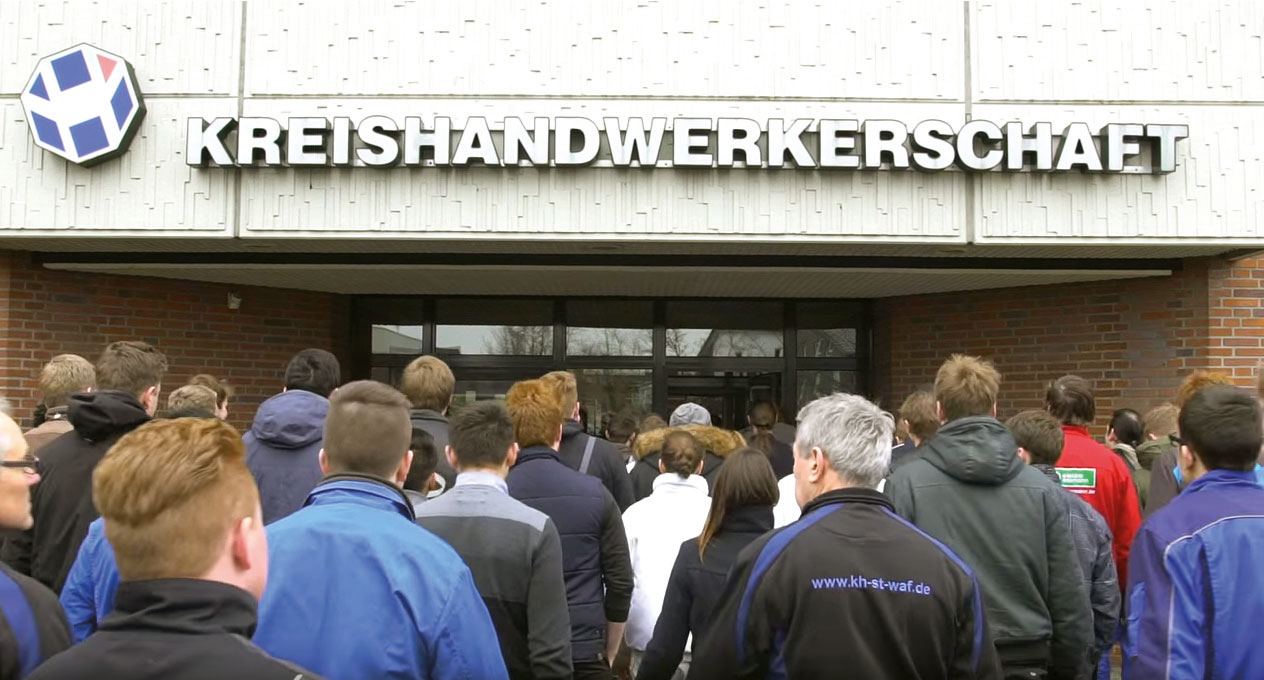 Are you looking for a new career challenge?
We have the respond.
We are craftsmen and more. We are the regional business and employers' association for guilds and craft enterprises. We are a service provider for member companies. We are trainers for training places and further education as well as educational developers.
If you would like to join our service team for our member companies, guide trainees in skilled trades, train and qualify people interested in education, or complete a commercial or technical apprenticeship with us, then take a look at us. Thank you for your interest.